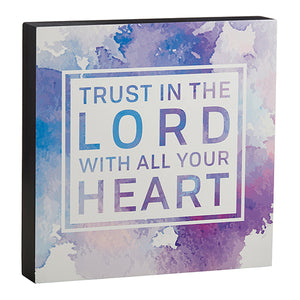 Trust in the Lord with All Your Heart
This colorful wall art plaque is beautiful. A reminder of God's assurance that He can be Trusted with every aspect of your life.
The perfect accent for any room. Place it on a shelf or enjoy it on the wall.
-- Wood -- 10" W x 10" H x 2"